Car Accident Lawyer in White Plains, NY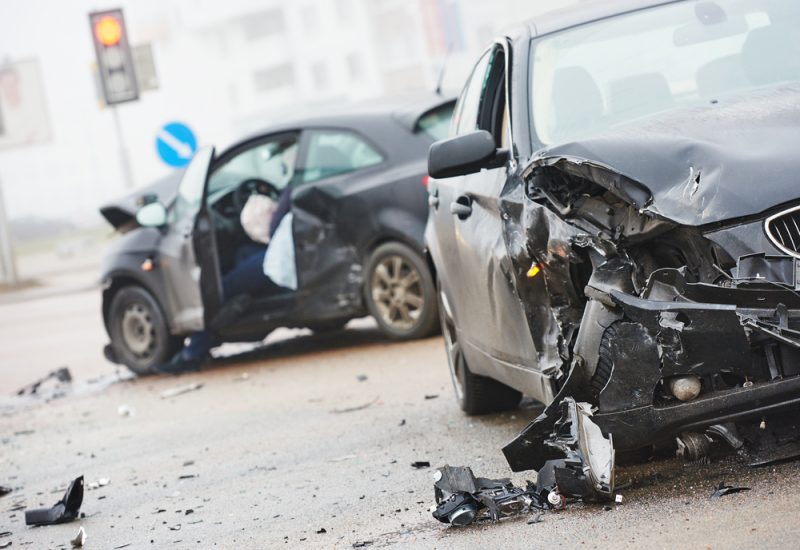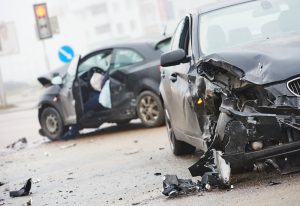 A car accident can greatly impact a life, and a car accident lawyer in White Plains, New York, can help you move on. While car accidents are incredibly common in the United States, no two accidents are alike, and each case has its own complications to make the headache of dealing with a car accident that much worse.
There are many variables that could add additional complications to your car accident claim. The other party could have been distracted, or inattentive. They could have been under the influence of alcohol or drugs, or – even worse – you might be dealing with a hit and run. Even the distribution of fault and types of a car involved in the accident can affect your car accident claim, and if you're seeking the compensation you'll find that it's not the easiest process.
Securing compensation with a car accident lawyer
Despite all the difficulties associated with the legal process, compensation is still available in the event of a car accident. However, if you're seeking compensation by yourself, you should be prepared for a long, complicated, and frustrating battle that might not even result in any money coming your way – unless you contact a car accident lawyer.
Car accident lawyers in White Plains, NY, are familiar with the ins and outs of car accident claims, and they can be valuable to have on your side if you've been involved in an accident and you're seeking compensation. These lawyers can provide important information about what next steps you should take, and they can help you navigate the complicated processes of car accident claims to make sure you get the payment you deserve.
You should expect a car accident lawyer to prepare your case for you, but not all car accident lawyers are created equal. Some are just in it for the quick money, and some only offer cookie-cutter legal assistance, without any personalized attention to their clients' cases. Fortunately, a qualified and dedicated car accident lawyer in White Plains, NY, is standing by and ready to go above and beyond the ordinary services to help you get through your car accident case.
The Law Offices of Francis X. Young, PLLC
At the Law Offices of Francis X. Young, we know how difficult a car accident case may be. We understand that no two cases are alike, so we provide in-depth and personalized support to each and every one of our clients. And despite our successful track record of securing our clients the compensation they deserve, we aren't just in it for the money: we provide free consultations, and we're committed to seeing you through these challenging times.
We know how much of an impact a car accident can have on a life, and we know that you're ready to move on and put your car accident behind you. Securing financial compensation can help you pay medical and repair bills, but it's not an easy fight. If you're looking for a qualified car accident lawyer in White Plains, NY, look no further than the Law Offices of Francis X. Young, PLLC.
Questions You Should Ask a Car Accident Lawyer
If you were injured in a car accident, one of your next steps should be to speak to a car accident lawyer White Plains, NY residents trust. It's important to ask the right questions to ensure he or she is the right lawyer to represent you. Here are a few questions you should ask.
How Many Car Accident Cases Have You Handled?
Not all personal injury lawyers specialize in the same types of cases. That's why it's critical to ask a lawyer how many car accident cases he or she has handled in the past. If the lawyer has more experience with slip and fall accidents and has only dealt with one or two-car accident cases, you may want to talk to a different lawyer.
Do I Have a Strong Case?
Before you file a car accident lawsuit, you should make sure that you have a strong case. It would be a waste of time to go through all that trouble if you don't have a good chance of winning compensation. For example, if you were partially at fault for the accident, you may not be eligible to receive compensation. An experienced car accident lawyer will be able to tell you if your case is worth pursuing or not.
Will You Be the Lawyer Working on My Case?
Before you decide to hire a car accident lawyer in White Plains, NY, you should find out if he or she will be actually working on your case. Sometimes lawyers pass their cases onto junior partners or paralegals. It's important to know who will be handling your case.
How Long Do You Think It Will Take to Resolve My Case?
When your medical bills are piling up, you naturally want your car accident case to be resolved as quickly as possible. During your initial consultation, ask your lawyer approximately how long he or she thinks it will take to finish your case. Although your lawyer can't give you an exact date, he or she can provide you with a ballpark.
Is There Anything I Can Do to Help My Case?
Instead of relying on your lawyer to do all the work in your case, you need to be proactive. Ask your lawyer what you can do to increase your chances of a successful outcome. For example, your car accident lawyer in White Plains, NY may ask you to obtain a police report from the car accident scene.
What Is Your Contingency Fee?
Most car accident lawyers charge a contingency fee for their services, meaning they take a percentage of your settlement. Ask your lawyer what percentage he or she will take of your winning.