Car Accident Lawyer White Plains NY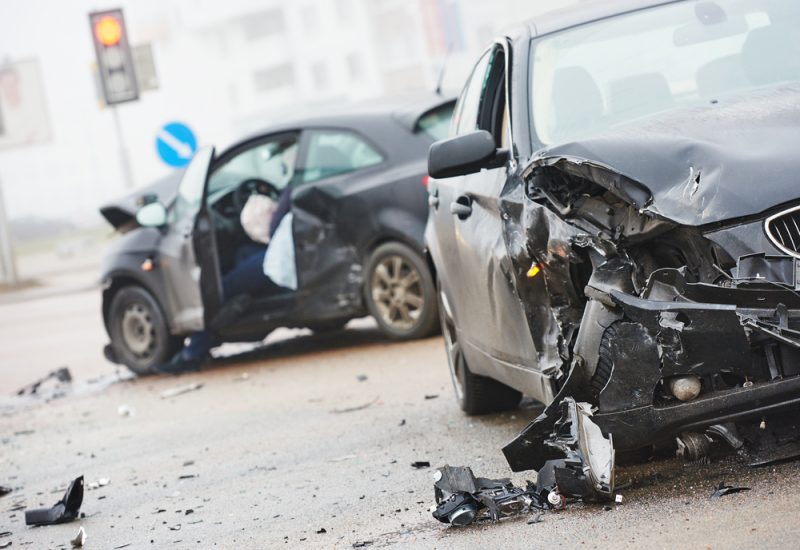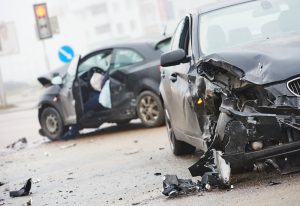 A car accident can greatly impact a life, and a car accident lawyer in White Plains, NY, can help you move on. While car accidents are incredibly common in New York, no two accidents are alike, and each case has its own complications to make the headache of dealing with a car accident that much worse.
There are many variables that could add additional complications to your car accident claim. The other party could have been distracted, or inattentive. They could have been under the influence of alcohol or drugs, or – even worse – you might be dealing with a hit and run. Even the distribution of fault and types of the car involved in the accident can affect your car accident claim, and if you're seeking compensation you'll find that it's not the easiest process.
Securing compensation with a car accident lawyer
Despite all the difficulties associated with the legal process, compensation is still available in the event of a car accident. However, if you're seeking compensation by yourself, you should be prepared for a long, complicated, and frustrating battle that might not even result in any money coming your way – unless you contact a car accident lawyer.
Car accident lawyers in White Plains, NY, are familiar with the ins and outs of car accident claims, and they can be valuable to have on your side if you've been involved in an accident and you're seeking compensation. These lawyers can provide important information about what next steps you should take, and they can help you navigate the complicated processes of car accident claims to make sure you get the payment you deserve.
You should expect a car accident lawyer to prepare your case for you, but not all car accident lawyers are created equal. Some are just in it for the quick money, and some only offer cookie-cutter legal assistance, without any personalized attention to their clients' cases. Fortunately, a qualified and dedicated car accident lawyer in White Plains, NY, is standing by and ready to go above and beyond the ordinary services to help you get through your car accident case.
The Law Offices of Francis X. Young, PLLC
At the Law Offices of Francis X. Young, we know how difficult a car accident case may be. We understand that no two cases are alike, so we provide in-depth and personalized support to each and every one of our clients. And despite our successful track record of securing our clients the compensation they deserve, we aren't just in it for the money: we provide free consultations, and we're committed to seeing you through these challenging times.
We know how much of an impact a car accident can have on a life, and we know that you're ready to move on and put your car accident behind you. Securing financial compensation can help you pay medical and repair bills, but it's not an easy fight. If you're looking for a qualified car accident lawyer in White Plains, NY, look no further than the Law Offices of Francis X. Young, PLLC.
Questions You Should Ask a Car Accident Lawyer
If you were injured in a car accident, one of your next steps should be to speak to a car accident lawyer White Plains, NY residents trust. It's important to ask the right questions to ensure he or she is the right lawyer to represent you. Here are a few questions you should ask.
How Many Car Accident Cases Have You Handled?
Not all personal injury lawyers specialize in the same types of cases. That's why it's critical to ask a lawyer how many car accident cases he or she has handled in the past. If the lawyer has more experience with slip and fall accidents and has only dealt with one or two-car accident cases, you may want to talk to a different lawyer.
Do I Have a Strong Case?
Before you file a car accident lawsuit, you should make sure that you have a strong case. It would be a waste of time to go through all that trouble if you don't have a good chance of winning compensation. For example, if you were partially at fault for the accident, you may not be eligible to receive compensation. An experienced car accident lawyer will be able to tell you if your case is worth pursuing or not.
Will You Be the Lawyer Working on My Case?
Before you decide to hire a car accident lawyer in White Plains, NY, you should find out if he or she will be actually working on your case. Sometimes lawyers pass their cases onto junior partners or paralegals. It's important to know who will be handling your case.
How Long Do You Think It Will Take to Resolve My Case?
When your medical bills are piling up, you naturally want your car accident case to be resolved as quickly as possible. During your initial consultation, ask your lawyer approximately how long he or she thinks it will take to finish your case. Although your lawyer can't give you an exact date, he or she can provide you with a ballpark.
Is There Anything I Can Do to Help My Case?
Instead of relying on your lawyer to do all the work in your case, you need to be proactive. Ask your lawyer what you can do to increase your chances of a successful outcome. For example, your car accident lawyer in White Plains, NY may ask you to obtain a police report from the car accident scene.
What Is Your Contingency Fee?
Most car accident lawyers charge a contingency fee for their services, meaning they take a percentage of your settlement. Ask your lawyer what percentage he or she will take of your winning.
Have you Experienced a Car Accident Injury?
If you need a car accident lawyer in White Plains, New York, the Law Offices of Francis X. Young, PLLC can help you get the compensation you deserve. Any car accident can seriously disrupt your life, and depending on the severity of the accident and your injuries, you may find yourself struggling to find a new normal and battling through a lengthy and expensive recovery process.
Every car accident is different, and so is every injury. Some injuries are more common than others, but they all require sufficient time to heal, as well as proper medical care. More frequent injuries that result from car accidents include:
Whiplash: To describe whiplash, it's best to provide an example of a car accident. If you're stopped at a red light, and another vehicle rear-ends you, you can be seriously injured by the back-and-forth whipping motion of your head and neck. Whiplash might not be noticeable immediately after your accident, but as days wear on you may develop serious pain in your neck and shoulders – serious pain that requires seriously expensive medical care.

Burns: In a severe accident, there's always the risk of burns. First-degree burns are more superficial, but second and third-degree burns are potentially life-threatening. While not every car accident turns into an inferno straight out of a movie, there is still the possibility of burning yourself on hot vehicle components that are suddenly exposed due to the accident.

Traumatic brain injuries and concussions: Any brain injury is serious and requires immediate medical attention. A severe brain injury can leave you disabled for life, and if left untreated a concussion can develop into something far worse. If you've been involved in an accident that resulted in a head wound, getting medical care should be your first priority.
The list of car accident-related injuries goes on. While these three examples aren't the only injuries you may experience as a result of a car accident, they are frequently experienced by many who are involved in accidents across the country. These medical issues can vary in severity, so it's best to seek medical attention immediately. But that's just the first step of a long and frustrating process.
Speeding and Car Accidents
One of the most common causes of car accidents is reckless driving. A driver who is driving under the influencer of alcohol, following other cars too closely, or jumping lane to lane puts other commuters at risk of being injured or killed in a crash. As a White Plains, NY car accident lawyer can explain, speeding is one of the most frequent – and deadliest – types of reckless driving and is responsible for a high number of crashes and fatalities each year.
According to national data, speeding is the cause of more than 25 percent of all fatal crashes each year, killing almost 10,000 victims annually. One of the main issues with speed limits and speeding is that as a society, everyone is always in a hurry, rushing to get to work, to school, to run errands, etc.
Unfortunately, too many drivers try to cut down on their commute time by increasing their speed limit, even when it means surpassing posted limits and breaking the law. When a driver speeds, they risk the following factors:
Vehicle control: When a driver is going at a high rate of speed, they put themselves at a high risk of losing control of that vehicle. All it takes is an object on the road and their ability to steer and reaction time to that object – or pedestrian – is decreased. A quick and sudden change in steering can cause a car to flip over. If it occurs when the driver is going around a sharp curve, they may not be able to navigate that curve and end up flying off the road. A car accident lawyer in White Plains, NY has handled too many cases where a speeding driver has caused a tragedy.
Traffic: Any speeding can cause a crash but when a driver is speeding in an area where there is heavy traffic, the number of potential victims increases dramatically. Unfortunately, heavy traffic also brings out more aggression in drivers and they tend to take dangerous chances, like lane jumping at higher speeds just to try to get ahead of all the other commuters. Speeding can also mean that a driver will be unable to stop in time should the traffic suddenly come to a complete stop.
Bad weather: When drivers speed, the type of weather they are driving in can also increase the risk of crashing. Speeding in winter weather, with ice and snow, puts the driver at risk of losing control. Heavy rain can also cause a vehicle to hydroplane if it is moving too fast. If a driver causes a crash because they were speeding in inclement weather, a White Plains, NY car accident lawyer can pursue a car accident lawsuit on behalf of the victim.
The Cost of Car Accident Injuries
If you need to spend time in a hospital because of your injuries, chances are you're looking at a steep medical bill. While we all like to think that our insurance provider will foot the bill, the unfortunate reality is that many insurance companies like to delay releasing funds for as long as possible – they make money by collecting interest, and every second they hold onto your much-needed reward, they make a bit more profit.
Fortunately, with the help of a qualified car accident lawyer in White Plains, NY, you can get the compensation you deserve. The right lawyer can negotiate with your insurance provider to make sure you get the money you need when you need it. They can also thoroughly investigate your case to determine if any other parties can be held responsible for your injuries.
A car accident is a painful and frightening ordeal. At the Law Offices of Francis X. Young, PLLC, we understand the challenges you may be struggling with, and we are committed to seeing you through your recovery. Reach out today, and see what a car accident lawyer in White Plains, NY can do for you.