Medical Malpractice Lawyer in White Plains, NY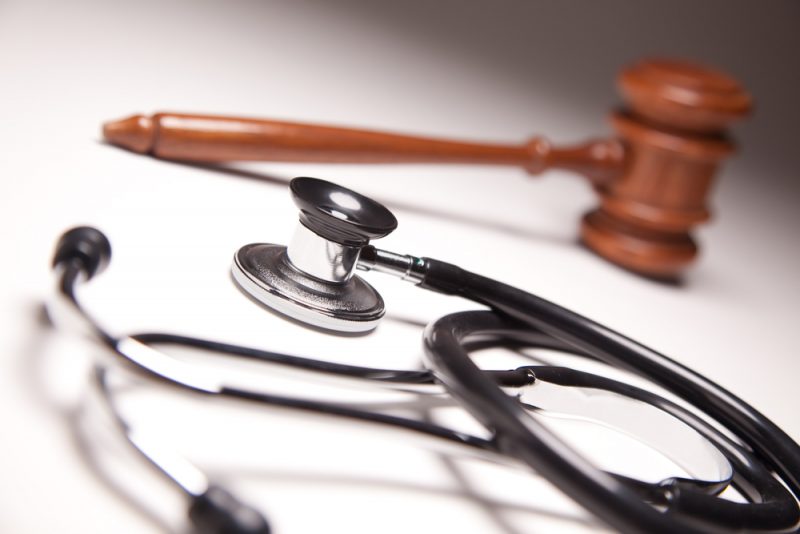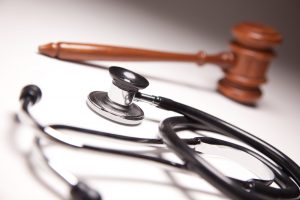 Medical malpractice is not uncommon, and a medical malpractice lawyer in White Plains, New York, can help you secure compensation that you deserve. Despite the best efforts of healthcare professionals across the United States, medical malpractice is still a significant problem, and unfortunately, more people experience it every day.
But what counts as medical malpractice? It can be challenging to grasp for those that aren't in the healthcare profession, and learning how best to define medical malpractice is key to building a medical malpractice case.
Simply put, if a doctor, hospital, or other healthcare provider causes harm to their patient, that qualifies as medical malpractice. This definition is a large umbrella covering several different possible sources of harm: errors in diagnosis, improper treatment, and mistakes in aftercare or health management all fall under the definition of medical malpractice.
These can all significantly impact a life, and if you suspect you experienced medical malpractice, you aren't alone. For all their qualifications and education, doctors, nurses, and other healthcare professionals are only human. This means they make mistakes – but some mistakes shouldn't happen to anyone. A qualified and competent healthcare worker wouldn't have left you in the situation you're in now, and they certainly wouldn't have made your health situation any worse. But in the event of medical malpractice, that's exactly what's happened.
Fortunately, you may be entitled to compensation if you're a victim of medical malpractice. 
Money can't make up for the time you wasted with improper treatment and incorrect diagnoses, but it can finally put you on the right path to real recovery. However, pursuing compensation is no easy task, and if you decide to take on the challenge of securing financial compensation by yourself, you'll find it's nearly impossible without legal assistance. And that's where medical malpractice lawyers in White Plains, NY, can help.
Medical malpractice lawyers can help you deal with improper care at the hands of healthcare professionals and will be able to help you navigate the complicated legal process of a medical malpractice claim. This includes detailed case preparation and providing valuable information on your next steps in the legal process. However, not all medical malpractice lawyers offer the same level of care and commitment to their clients.
If you're seeking a medical malpractice lawyer, you should look for one that carries out meticulous case prep and can walk you through your entire medical malpractice fight. The ideal medical malpractice lawyer also has a proven track record that speaks volumes for their efficiency and dedication to their clients. Fortunately, at the Law Offices of Francis X. Young, PLLC, we meet all the above criteria, and we're ready to help you fight for your compensation.
Medical malpractice is a severe problem in the healthcare community, and you shouldn't be abandoned after suffering so much from the people who were supposed to help you. If you're ready to seek damages from a medical malpractice claim, contact a medical malpractice lawyer in White Plains, NY, and don't spend another minute waiting to get the compensation you deserve.
Pursuing a Case of Medical Malpractice
Our medical malpractice lawyer in White Plains, NY, is available to offer legal representation should you be considering legal recourse for the negligence of a medical provider. Understanding the standard of medical care is critical. This is one key component insurance carriers, and courtrooms will use when determining whether you are entitled to damages for your losses. These cases can be complicated, and it will be imperative that you retain the services of a lawyer from the Law Offices of Frank X. Young, PLLC. There are several signs to consider when determining whether you should take legal action, and with our help, we can not only represent you but ensure that you do not let the timeframe to take action pass you by. 
Understanding the Medical Standard of Care
Medical malpractice cases largely surround the medical standard of care and whether a medical professional or entity administered care to the appropriate skill level of other practicing medical professionals in similar fields. When the medical standard of care is not upheld, serious mistakes can be made, resulting in injuries and impacting a person's overall health for the long term. It will be the responsibility of the claimant and their attorney to prove that the responsible party did not uphold the medical standard of care. Some of the most common types of medical malpractice cases that require legal support from our medical malpractice lawyer in White Plains, New York, include:
Child Birth Injuries

Failure to Diagnose

Surgical Errors

Anesthesia Errors

Medication Errors

Failure to Treat
As the victim, you will be going up against a team of lawyers and representatives of insurance companies who will be looking to devalue your claim, paying out as little as possible. With our support, we can assist with proving your claim and maximizing the compensation you are entitled to. 
The Time to Act is Now
If you believe you suffered damages when caring for a medical professional, you must act immediately by contacting an area lawyer. The longer you wait to consult with a lawyer, the more challenging it may be to prove your case. Tracking down old medical records and witnesses in support of a medical malpractice claim can be difficult, and by taking immediate action, you give yourself an opportunity at a successful outcome. The time limit to take legal action is known as the statute of limitations and can vary depending upon where you live. In the state of New York, the statute of limitations in most cases is 2.5 years. However, be aware of certain circumstances that may shift the timing for your case. For example, if the victim was a minor or the injuries weren't noticeable immediately, the timeframe for filing a claim may be extended. 
Know When to Contact a Lawyer
When you seek services from a doctor, you trust that they will provide care that far exceeds the standard of care. However, even the most experienced medical professionals can fail to uphold their duty. As a result, victims may be left with severe and even life-threatening injuries. Medical malpractice cases can seem daunting but, knowing when you should contact a lawyer can help to ensure that your case runs as smoothly as possible: 
You experience complications following treatment

You have received a medical diagnosis that was delayed

A lawyer or insurance company has contacted you

Treatment has worsened your condition, and you have experienced damages as a result

Injuries have left you permanently disabled
As a victim of medical malpractice, the road ahead may require extended recovery periods. When contending with the complexities of your medical malpractice case, it's possible to be left feeling entirely overwhelmed. Working with a lawyer who has experience in this area of practice is imperative to ensure that you receive the outcomes you deserve. 
To learn more about how the Law Offices of Frank X. Young, PLLC, can assist during this challenging time, please schedule an appointment with our White Plains, NY medical malpractice lawyer.