Our NY Law Firm's Testimonials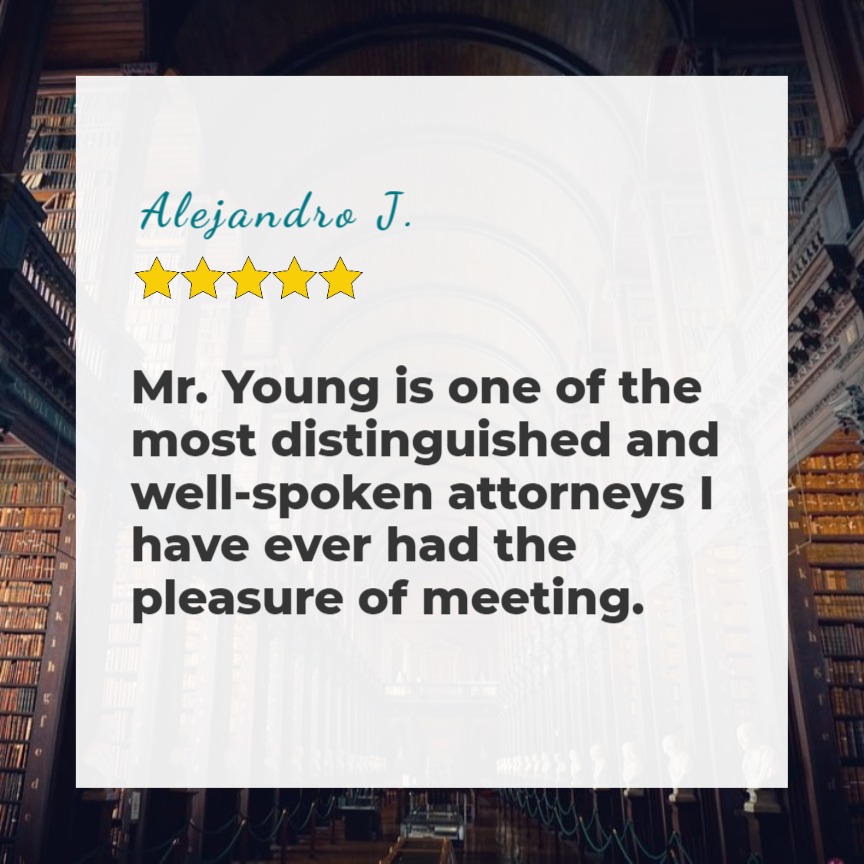 Frank & Catherine were professional, courteous, knowledgeable & always returned my calls promptly. I would definitely recommend Mr. Young.
Rebecka is extremely enthusiastic, knowledgeable, helpful, professional. Looking forward to working with her now and in the future.
Mr. Young is one of the most distinguished and well-spoken attorneys I have ever had the pleasure of meeting. He is always calm, collected, and respectful to the upmost degree. He is always professional with his work, and thorough with every detail and pays meticulous attention to detail. Thank you!