About The Law Offices of Francis X. Young
Welcome! I'm Francis X. Young, the principal of the law offices of Francis X. Young. We're glad you decided to visit our website. You're here because you have a legal problem in the area of personal injury, malpractice or civil rights, or you simply want to learn more about the law. You've come to the right place to get your questions answered. In the pages of this website, you'll find the information you need and, just maybe, something more.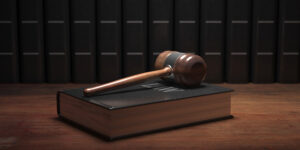 Who We Are
Our founder, Mr. Francis X. Young, graduated from Fordham Prep, Boston College and Fordham Law School. Before starting the present firm, Mr. Young worked for Francis J. Young, Esq., his father. Subsequently, Mr. Young worked for Louis D. Broccoli Esq. and later was a founder of Young and Bartlett, LLP. Throughout his career, Mr. Young has learned and practiced in various areas of law including criminal, real estate, probate, and contracts.
However, the demands of litigating the personal injury, medical malpractice, civil rights, and commercial cases have resulted in a choice to only take these types of cases. Mr. Young's litigation and negotiation skills best serve his clients by concentrating in these areas that demand meticulous preparation by a skilled litigator.
A note from Francis X. Young
Did you suffer a significant injury in a motor vehicle accident or construction site accident?
Until you suffer from a personal injury, from any cause, you have no idea how devastating such an occurrence can be. You never plan for it and it always happens instantly.
Immediately you are consumed with pain and your life is turned upside down. Questions arise–Who will pay for my medical care? What if I am out of work? Who should I talk to? Will my life return to normal?
At our offices, we actually can answer all of your questions and we will work closely with you to protect you and exact the compensation you are entitled to. Unfortunately, we cannot undo the accident or injury. The only remedy our society provides in such situations is an economic recovery.
Your economic recovery will be fought by billion dollar insurance companies and their lawyers. When you enter the stadium of personal injury litigation you better bring your "A" game if you want to win. WE ARE YOUR "A" GAME. Before you choose a law firm to present you–meet with us and speak to us…at no cost to you. WE will fully explain how your legal battle will play out. Every question you have will be answered. Most importantly we will keep you advised of all developments and promptly return your calls and emails.
You can see in these pages that we handle any type of injury-causing accident or event. We know medicine–We know anatomy–We know evidence– We know the methods and tricks of the insurance companies–We know the law–We learn the facts of your case and we develop your case to present to insurance company executives and lawyers and juries. Our best successes have been when insurance companies do not negotiate in good faith and force us to trial. The goal is always to settle but we are always prepared to go all the way.
Every case has its own facts. We promptly assess what experts we may need to secure evidence and prepare for discovery and depositions. We will find the necessary experts such as doctors, nurses, engineers, architects, accident reconstruction experts, vocational rehabilitation experts, accountants, economists, scientists and more.
Successful results. One client at a time. We believe that's the best recipe for winning your case.
Thank you for exploring our site. We're certain it will start you thinking….
Sincerely,
Francis X. Young